The double combustion
All AXIS fireboxes are equipped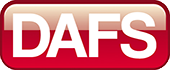 The principle consists in injecting oxygen at a certain height of the combustion chamber in order to provoke the combustion of the gases before their release in the atmosphere.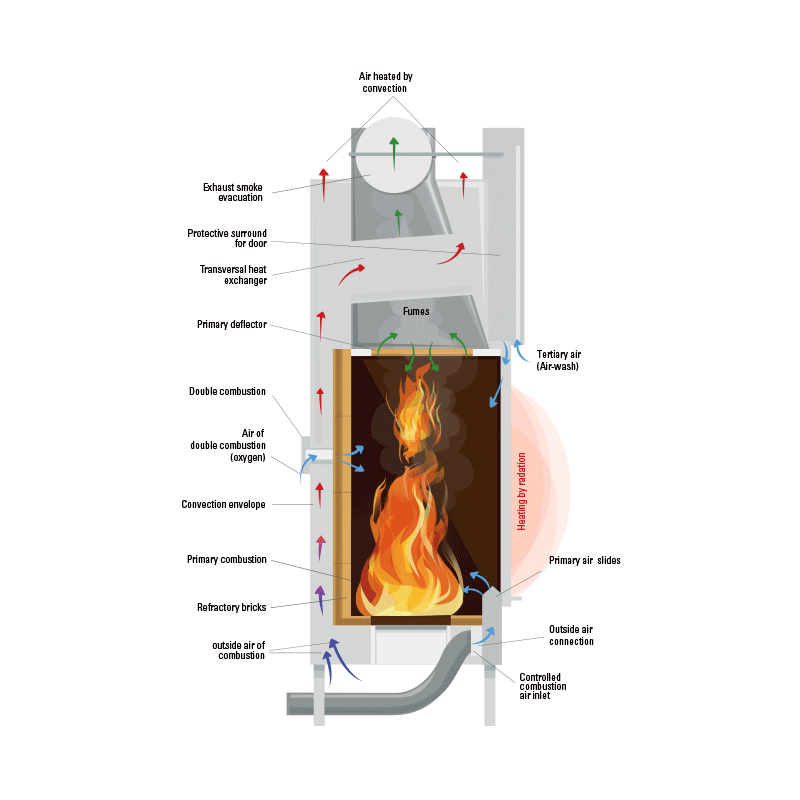 The advantages are the following: :
Less CO and CO2 emissions in the atmosphere.
Longer period of the fire.
Very clean glasses and bricks.
Triple walled fireboxes :
Refractory for heat conservation
Firebox for heat exchange
Convection lining for heat transmission
Outside air connection for combustion air and double combustion air.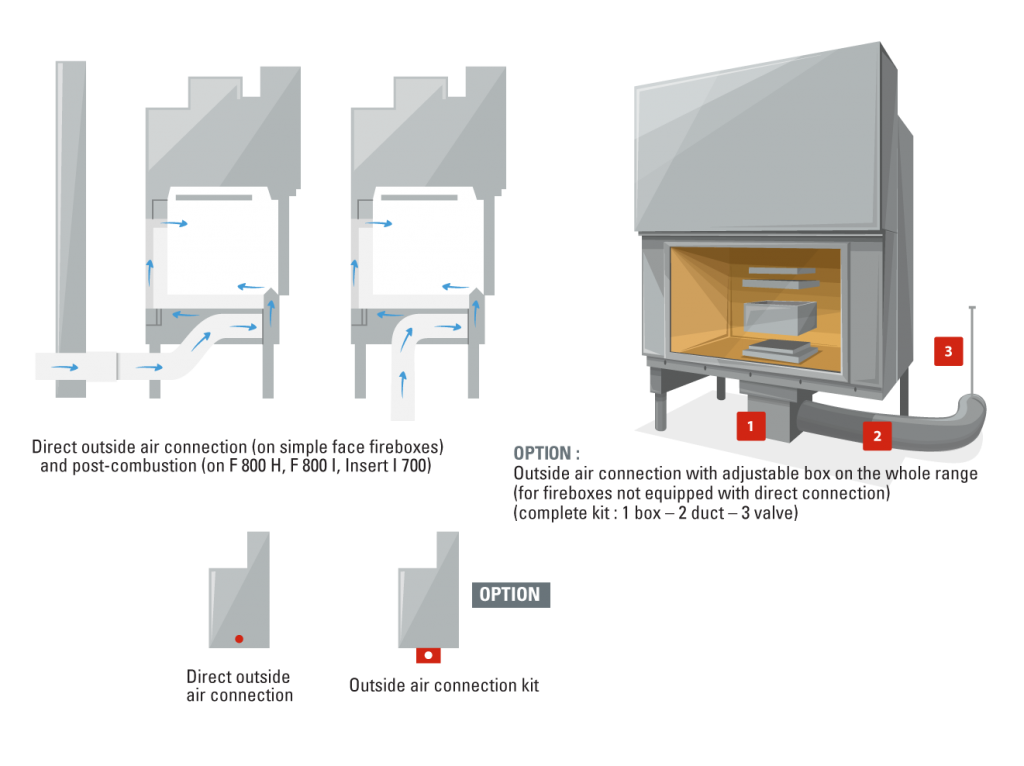 Efficient eco-friendly heating
EXCEPTIONAL RESULTS :
– Complete and clean combustion
– CO and particle emissions reduced to the minimum
– Functions without electrical assistance through natural thermo circulation
Emission of particles 16 mg/Nm3
Test results: firebox csd VL 900 – 13 Kw – source TD 4095 – CTIF

Refractory bricks high resistance (1350°C)
By their conception, they ensure: Accumulation, transmission, and release of the heat continuously and over a period superior to the time of the fire (ISO 9002)
Period of heat redistribution aqual to the time taken for that temperature to be realised
*Détails et conditions sur certificat de garantie fourni avec chaque appareil ou sur demande